Services
We provide end-to-end solutions and expertise to your existing or prospective restaurant and F&B outlets.
After performing a market study, we identify opportunities, and come up with a unique detailed concept and ideas, that matches your vision and budget. 
We provide you with a feasibility study for your concept. We also develop a business plan, a 3 or 5 year financial study, along with a landlord and investor pack.
Our Chefs will create and develop a detailed menu for your restaurant, along with recipe cards, plating presentation, and pricing strategy.
Our team of interior designers will make your restaurant come to life, all the way from design to execution.
Brand Identity Development
Our team will create a story to your brand by developing its identity. We will create the name, logo and branding for collaterals such as menus, uniforms and packaging.
We provide assistance every step of the way from day 1 until after the opening. We will hand you the keys after we make sure that your restaurant is functionning smoothly and as per your expectations.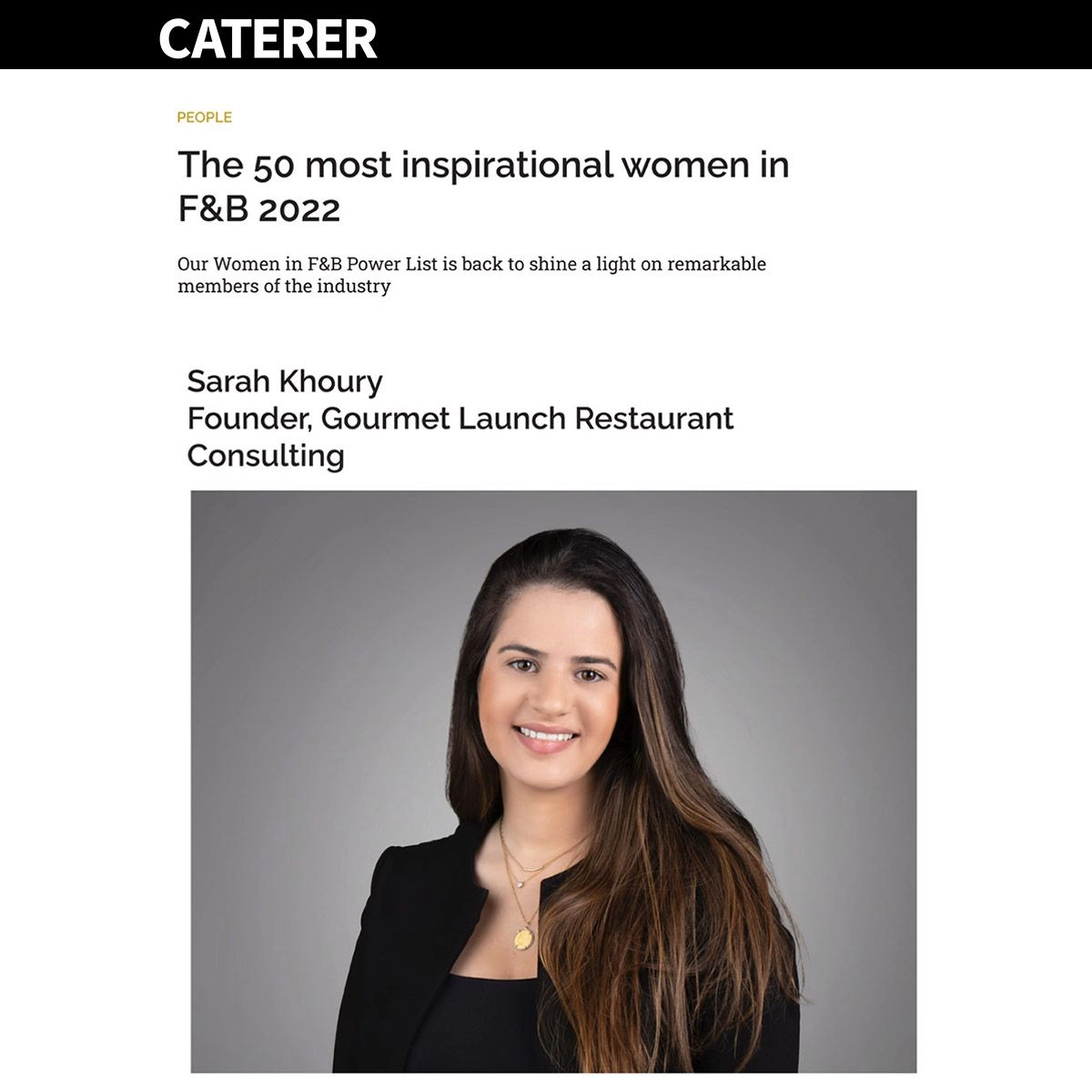 We are honored to have our Founder, Sarah, featured in Caterer Middle East's Top 50 Women in F&B Power List.